Press release
No.: 01 - PR/BHL/2017
Dhaka, November 1, 2013

Sub: Honda Begins Motorcycle Sales In Bangladesh.

Today we are witnessing one of the milestones in the Motorcycle Industry of Bangladesh. Finally Honda Begins Motorcycle Sales In Bangladesh. Round about 4 months back I posted an article where I talked about Honda Motorcycle In Bangladesh and their plans. All through this time everyone asked us many question regarding when they will come, what product they will launch and the prices of the products. Finally after months of speculation later HONDA BANGLADESH PRIVATE LIMITED finally revealed everything through this press conference.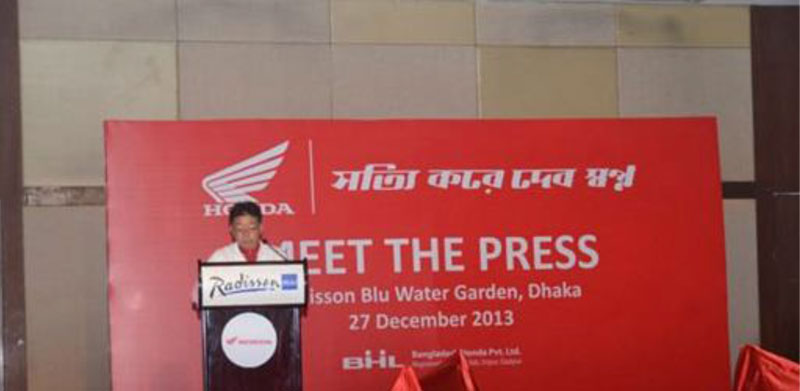 They started this project back in June this year when they signed a joint venture agreement with Bangladesh Steel and Engineering Corporation and Honda Japan. On the first year they target to produce 10,000 bikes while by second year the capacity will increase to 35,000 and 70,000 come the 3rd year. Currently they will bring some CBU (complete brake unit) condition motorcycle.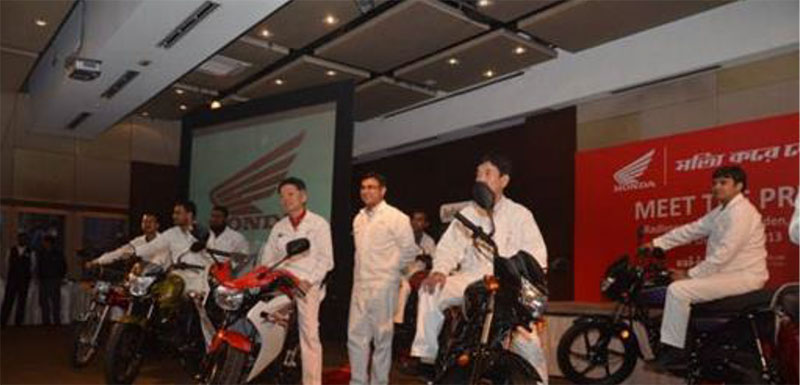 Honda is one of the renowned brands in Bangladesh, very tough to find a person who doesn't like HONDA. The classic Honda HS100 and Honda CUB 50 has been in our land for many years and even this days they are running high and wide. A total of 6 models will be on sale from
today. In addition to sale Honda will provide wide range of services including sales of service parts as well as regular maintainers.
Thanking You

Youichiro Ishii
Managing Director & CEO