Press Release
No.: 18 - PR/BHL/2017
Dhaka, August 20, 2017
Subject: New Honda Exclusive Authorized Dealer Showroom Opening at Kurigram.
Bangladesh Honda Pvt. Ltd. opened a 47th showroom in Ibrahim Plaza, Sabujpara at Kurigram on August 20, 2017 under the dealership of Honda Bazar. The showroom is new and will help the people of Kurigram to get Honda all model bikes, service and spare parts from this showroom.
In order to maximize the customer satisfactions, Honda Bazar, Kurigram will provide the "Best
Quality Honda Products", "Honda Genuine Spare Parts" and "Skilled technical service" from the showroom.
Showroom Address: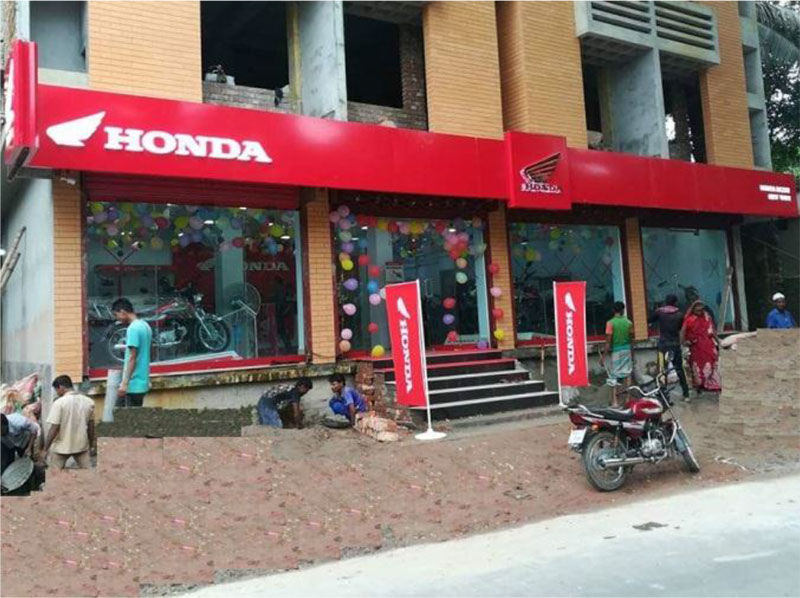 Honda Bazar
Md. Ataul Karim Sapan
Ibrahim Plaza, Sabujpara
Kurigram-5600
Email-hondabazar.kurigram@gmail.com
Contact-01904220096
Thanking You
Yuichiro Ishii
Managing Director & CEO
- End of Press Release -