Always with You
Press Release
No.: 19 - PR/BHL/2017
Dhaka, August 24, 2017
Subject: Bangladesh Honda contributes to the society by standing beside the flood affected people.
More than 9 million people in 39 districts of Bangladesh have been affected by the recent floods. Reports indicate 117 deaths from the flooding, most of them children and female.
Bangladesh Honda Private Limited always try to contribute to the society with our philosophy of being a Company that society wants to exist; By following this philosophy BHL is now going to arrange a relief work for the flood affected people in Dinajpur, Thakurga, Gaibandha, Nilphamari and Kurigram area.
In this crisis, the most urgent needs are for food, cloths, sanitation facilities, or-saline etc. Bangladesh Honda Private Limited has been distributing Rice, Sharee, Lungi and Or-saline to the flood affected people on 25th August to 28th August 2017. BHL hope that more organization will come forward to help the flood affected people in this critical situation along with the Government.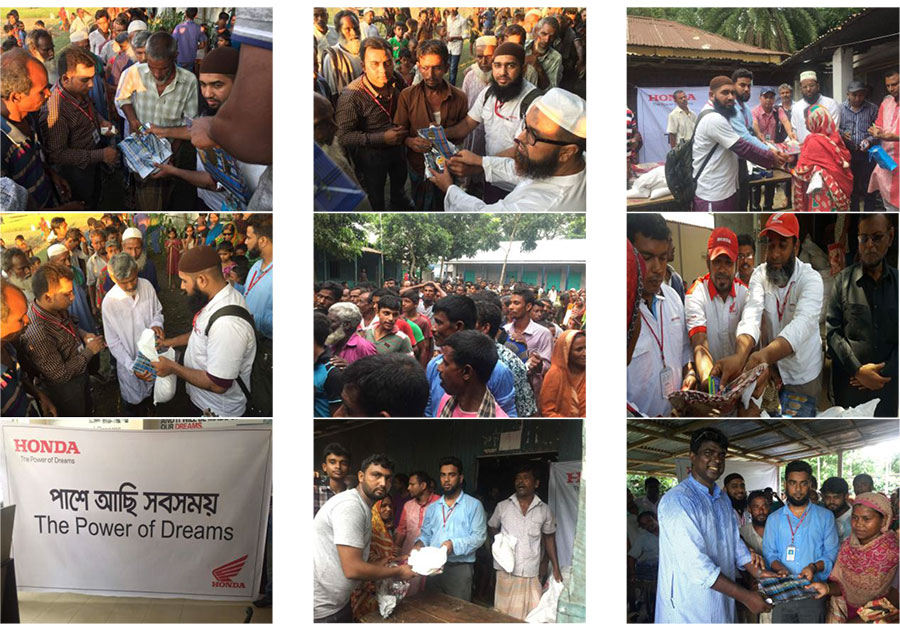 Relief Area: Dinajpur, Thakurgoan, Gaibandha, Nilphamari, Kurigram
Duration: 4 days
Date: 25.08.2017 – 28.08.2017
Thanking You
Youichiro Ishii
Managing Director & CEO